Cherry Pit Sculptures
Here's an interesting use for cherry pits! Cherry pit sculptures!
Bob Shamey, of Ligonier, PA carves miniature faces on cherry pits. This art was started long ago in China where they carved on peach pits. However, Bob says his favorite to carve on his the cherry pit, because it is small and smoother than most other pits.
Bob is featured in Ripley's Believe It Or Not! Twice!
Here are some samples of his Cherry Pit Heads.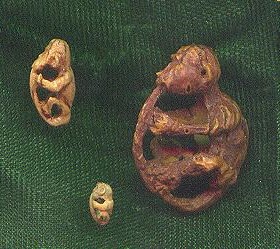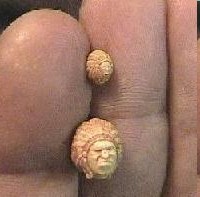 Bob has been an artist for years but started whittling in 1991 - on toothpicks. He says he is obsessed with carving on small items. He also carves on plum, peach and his smallest carving is on a Dogwood seed.